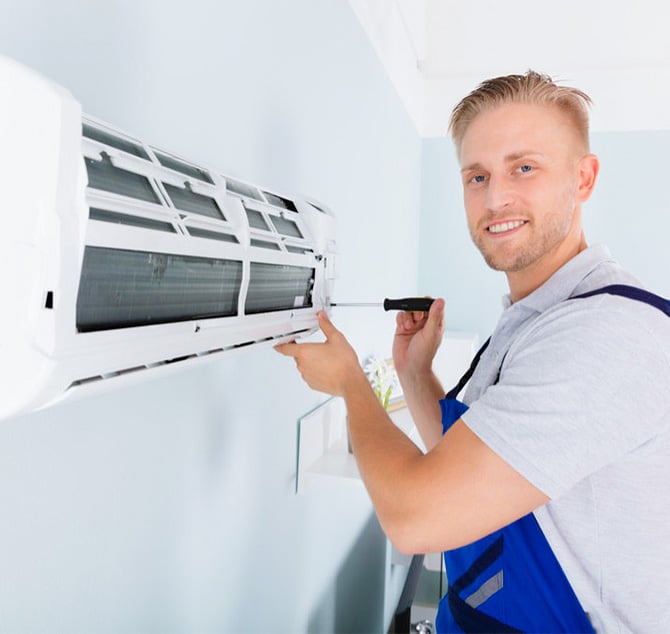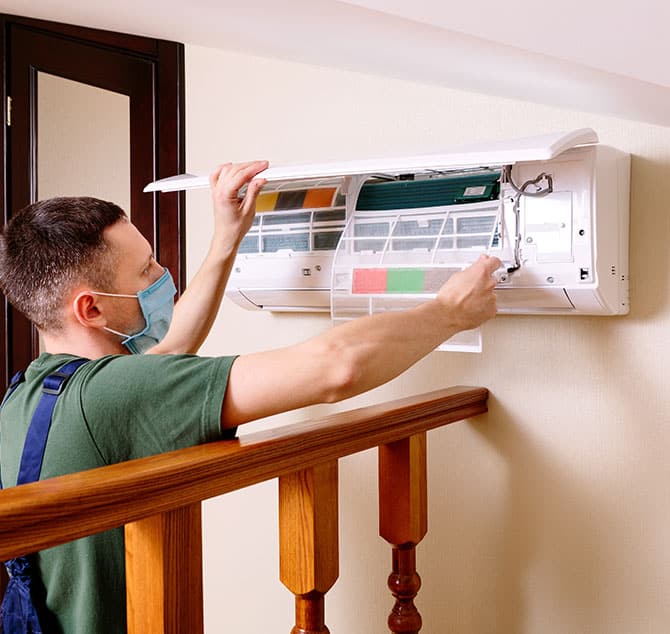 We'll Get The Job Done Right The First Time!
Swiftly Restore Your Home's Comfort with Our Expert Team.
Expert Air Conditioning Repair: The intricacies of air conditioning repair require a deep understanding, and the team at Polar Express Heating and Air is well-versed in these complexities. AC systems are designed to regulate every corner of a home, making any hot or cold spots an obvious sign of repair needs. Our professionals address such discomfort promptly. When you choose Polar Express for your AC repair in Columbia, SC, anticipate:
Licensed and skilled technicians
Focus on enhancing AC unit energy efficiency
Transparent cost estimates without hidden charges
Thorough explanation of issues and recommended repairs
Timeliness and friendly customer care
Air Conditioning Solutions: Air conditioning repairs should be left to professionals, as homeowners may find it frustrating when their system runs without delivering cool air. While some issues could be as simple as unclogging a vent, many are more complex. Preventative maintenance can help, as dirt and debris can clog drain lines and frozen coils can block airflow. Our experienced technicians are skilled at diagnosing and addressing these issues, ensuring the right solution.
Prompt Service Importance: Don't let minor issues escalate—address them promptly. Timely repairs can extend your AC unit's lifespan and avoid costly replacements. If you suspect a problem, contact Polar Express Heating and Air for a diagnosis. AC units are valuable investments, necessitating consistent maintenance.
Affordable Repairs: Concerns about repair costs are common, but repairs are far more cost-effective than replacements. Our technicians strive to salvage even older AC units through repair, aiming to maximize their operational lifespan.
Central Air Systems: Among the most prevalent AC systems in homes, central air systems require thorough repair, accounting for ductwork. When optimized, they efficiently cool entire homes. We also provide tips to enhance unit longevity during repair service.
Heat Pumps: Another popular cooling method relying on ductwork, heat pumps serve heating purposes in winter. Our skilled technicians adeptly service heat pumps from leading manufacturers.
Ductless Units: While less common, ductless AC units, also known as mini split systems, provide cooling to specific rooms, often found in older homes. Swift repairs can restore their functionality and cool air delivery.
Tailored Solutions for Your System
Your AC unit's ability to maintain indoor comfort can be influenced by various components.
Frozen coils: This issue presents as ice on coils and indicates poor airflow along with other associated signs.
Low refrigerant: Over time, refrigerant levels naturally decrease, requiring certified professional handling.
Poor wiring: Electrical problems like this can pose fire hazards. Sporadic AC issues might stem from wiring problems, demanding prompt professional attention.
Indications for Air Conditioning Repair: Recognize these symptoms in your central air conditioner for timely repairs:
Uneven cooling: Factors like insulation, refrigerant levels, thermostat glitches, air filter cleanliness, or sensor problems could lead to inconsistent cooling. Our diagnosis leads to effective solutions.
Non-operational system: If your AC doesn't start, electrical issues could be at play in your home's system or AC controls. Repairing compressor, fan controls, or inspecting the thermostat might be necessary.
Reduced airflow: Insufficient refrigerant, refrigerant leaks, clogged filters, or neglected ductwork could lead to limited airflow.
Warm air: Inadequate refrigerant or clogged air filters could result in warm air blowing from the AC.
Intermittent cycles: If your AC frequently turns on and off within short cycles, a professional repair diagnosis is crucial. From a faulty thermostat to loose electrical connections, our experts can identify the issue.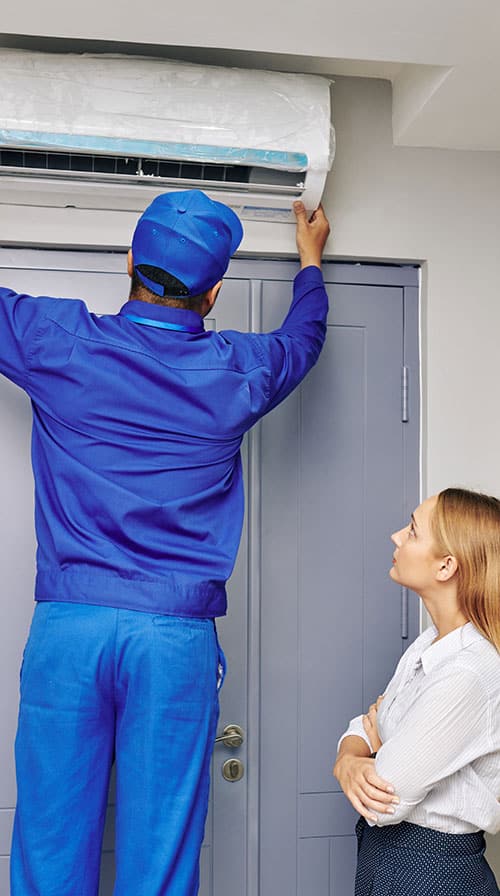 For these concerns and more (including elevated energy costs and unusual sounds), reach out to us for prompt air conditioner repair. Determining if your AC needs refrigerant or comprehensive attention can be challenging; our diagnosis ensures the right solution.