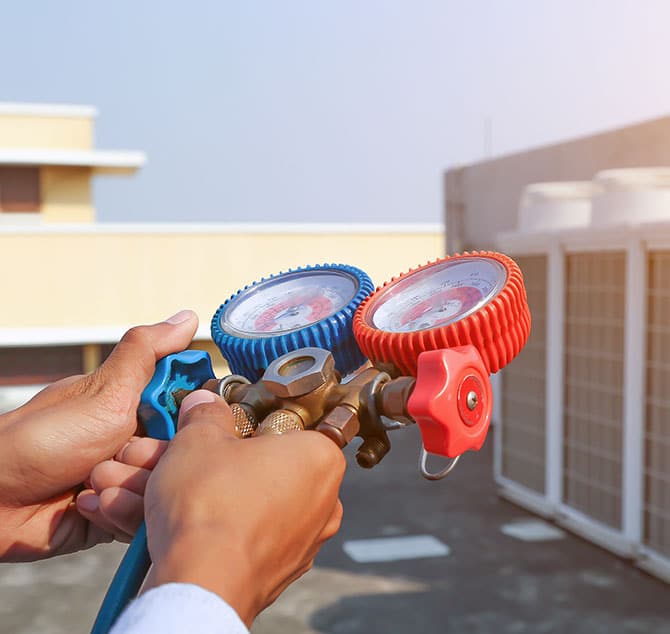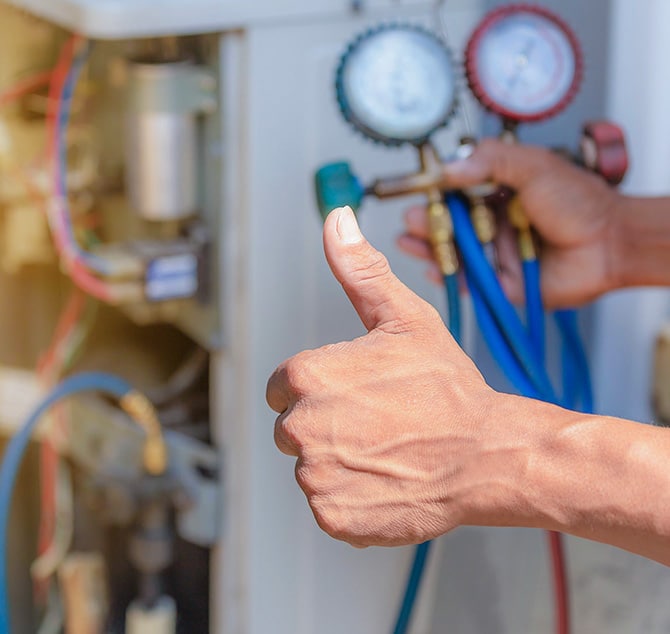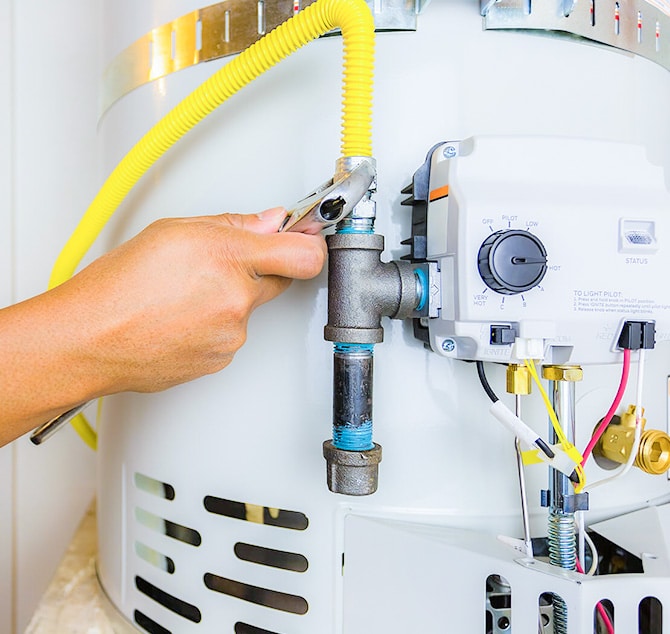 We'll Get The Job Done Right The First Time.
A properly functioning heating system is vital during winter, but malfunctions can still occur. Numerous indicators signal the need for system repair, prompting a call to the experts at Polar Express Heating and Air. Our skilled technicians adeptly handle repairs for various unit types from diverse manufacturers. If your heating system displays signs of trouble, promptly contact our team.
Identifying Warning Signs for Your Heating System
Vigilance is key for spotting changes in your home's heating system. Once a warning sign is identified, swift action is advised to prevent potential escalation and ensure continued warmth. Failing to address issues promptly could result in more significant problems, leaving you without heat when it's needed most. Common indicators that your heating system requires repair include:
Furnace water leaks
Unusual furnace noises
Inadequate airflow
Unexpectedly high heating bills
Dysfunctional thermostat
Repetitive cycling
Gas odors
Maintenance and Care Services
Age stands as a significant factor impacting furnace performance. Furnaces exceeding 12 years often require more repairs as parts naturally wear out. While different makes and models have varying lifespans, the age of your unit significantly influences its durability. We recommend annual preventative maintenance to extend its life. Neglected systems are more prone to repair-needing issues; regular maintenance can prevent breakdowns due to debris accumulation.
Common Repair Types
When your furnace displays signs of trouble, there's no need to panic immediately. It might only require a minor fix, not a complete replacement. However, it's advisable to engage a professional technician to assess the problem. Some common same-day fixable repairs encompass:
Clogged, dirty, or aged air filters
Fan malfunctions
Defective heat exchanger
Pilot light problems
Worn-out ball bearings
Thermostat glitches
Our skilled technicians at Polar Express Heating and Air can address these issues affordably. There's no need to rush into purchasing a new system; we can restore your unit's functionality. During the repair process, our technicians will also evaluate the furnace for any additional impacting issues.
Professionalism & Results!
Our service guarantees essential outcomes that prioritize your family's safety and comfort. With highly skilled technicians proficient in models from leading manufacturers, here's an overview of the quality results that are just a phone call away:
Enhanced Safety: Addressing heating-related issues enhances overall home safety, protecting everyone inside. Professional repairs prevent risks like gas leaks and carbon monoxide leaks.
Preserve Warranty: Most units are backed by warranties that extend up to a decade. Proper repairs generate records demonstrating required maintenance, ensuring warranty coverage remains valid.
Reduced Energy Costs: Fixing an issue incurs a one-time fee, whereas delaying repairs leads to monthly cost increases. Our technicians can rectify problems, restoring proper unit function and lowering monthly energy expenses.
Understanding the Basics
Many homeowners lack familiarity with furnace repair due to limited knowledge of furnace mechanics. The process involves drawing in cold air and filtering it, followed by heating the air via a gas burner and heat exchanger. Ductwork then distributes the heated air throughout your home. As the warmed air cools indoors, it cycles back through the ducts and air grills, continuing the heating loop. Each component must operate optimally for effective heating; a single faltering component disrupts the entire process. And when that happens, get your ticket to the Polar Express for the best furnace repair Columbia, SC has to offer.